In 2017, Alpha Delta Pi sister Rae Ann Gruver and her husband Steve lost their son to a hazing incident at Louisiana State University. Since Max's death, Steve and Rae Ann have traveled across the country sharing Max's story, including Rae Ann's keynote message with Evelyn Piazza and Rich Braham during the 2019 Krach Transformational Leaders Workshop.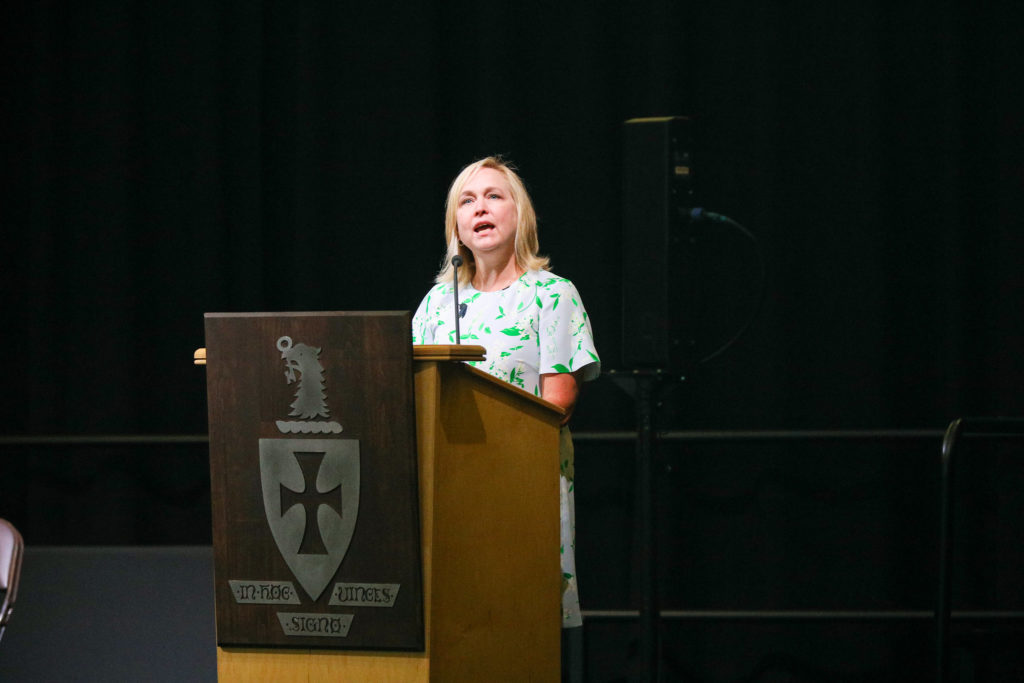 In the fall of 2018, Alpha Delta Pi partnered with the Max Gruver Foundation to help spread awareness of the dangers of hazing. This year, Alpha Delta Pi, Sigma Chi, and the Max Gruver Foundation will begin a joint partnership for the annual Stop the Hazing campaign.
During National Hazing Prevention Week, September 23-27, Sigma Chi and Alpha Delta Pi collegiate chapters will share Max's story and spread awareness on their college campuses. All chapters will receive marketing materials, including post cards, pledge cards, and the social media toolkit:
STOP THE HAZING: SOCIAL MEDIA TOOLKIT 
STOP THE HAZING: INFO CARD 
STOP THE HAZING: PLEDGE CARD
Together with the Gruvers, Sigma Chi and Alpha Delta Pi collegians and alumni can #StoptheHazing culture in our society. We thank the Max Gruver Foundation (link to maxgruverfoundation.com) for their support on this campaign.
For more information on The Max Gruver Foundation and additional ways you can help, please visit maxgruverfoundation.com. If you have questions about the partnership, please contact Alpha Delta Pi Education and Programs Specialist Cristina Perez-Simmons at cperez-simmons@alphadeltapi.com.
HAZING PREVENTION RESOURCES
The following websites provide additional resources to further engage in conversations about hazing prevention. Click the links below to learn more.
Fraternal Health and Safety Initiative (FHSI): Hazing Prevention and Intervention
FHSI: Supplemental Resource Guide
HazingPrevention.org
HazingPrevention.org: National Hazing Prevention Week
Anti-Hazing Hotline