Andrew McMahon, BIRMINGHAM-SOUTHERN 2019, accepted the 2019 International Balfour Award during the closing ceremony of the inaugural Krach Transformational Leaders Workshop at Bowling Green State University in Bowling Green, Ohio.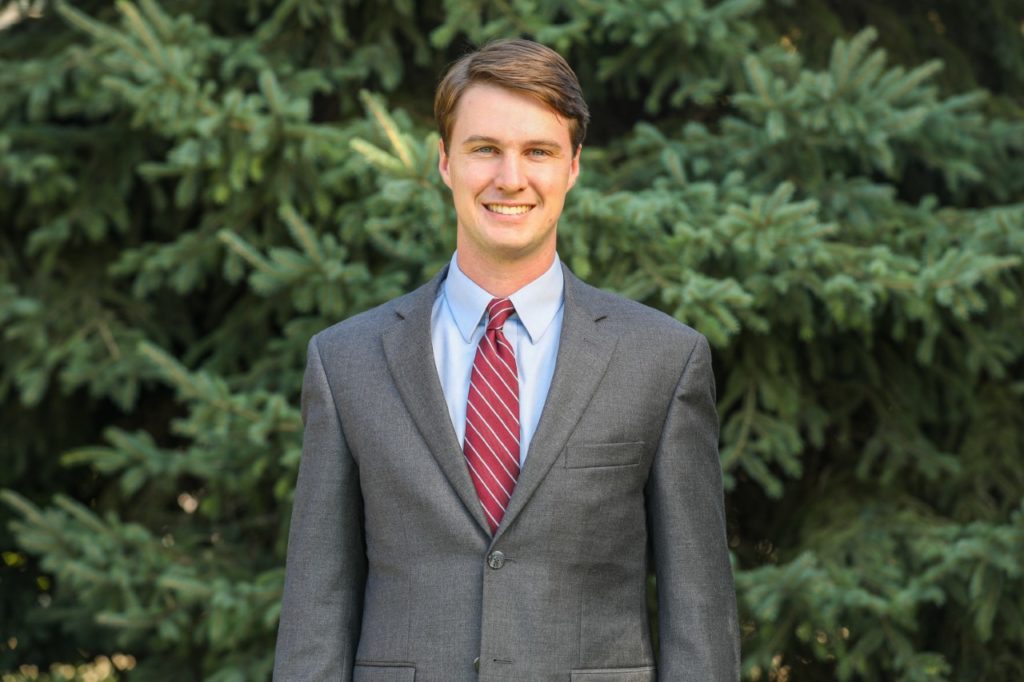 Given annually to Sigma Chi's most outstanding graduating senior, the International Balfour Award has been presented since 1930 when Significant Sig Paul Hagemann, WASHINGTON (ST. LOUIS) 1930, was honored following the 1929 to 1930 academic year.
"It is with excitement and gratitude that I accept this award and with it the responsibility and the opportunity to serve on the Executive Committee the next two years," McMahon said during his acceptance speech.
McMahon graduated from Birmingham-Southern College in Birmingham, Alabama, with a degree in mathematics and a distinction in leadership studies. He was selected for membership in several honor societies.
While a member of the Fraternity's Chi Chi chapter, McMahon served as Consul, Magister, Recruitment Chairman and judicial board representative. He was president of the college's Honor Council, tutored local elementary students in math, interned as a legal assistant and visited Nepal to help deliver community health initiatives.
McMahon will join the previous year's honoree, Walker Wiggins, ARKANSAS 2018, and two undergraduate representatives to serve on the Fraternity's Executive Committee (EC). He will be on the committee for two years as an advocate for undergraduates.
Notable IBA winners include the late Huntsman Cancer Institute founder Jon M. Huntsman, PENNSYLVANIA 1959, and KTLW namesake 64th Grand Consul Keith Krach, PURDUE 1979, both of whom are recipients of the Significant Sig Award and inductees into the Order of Constantine.