SIGMA CHI AWARDS HUNTER CHAPIN WITH
INAUGURAL ETHAN CHAPIN MEMORIAL SCHOLARSHIP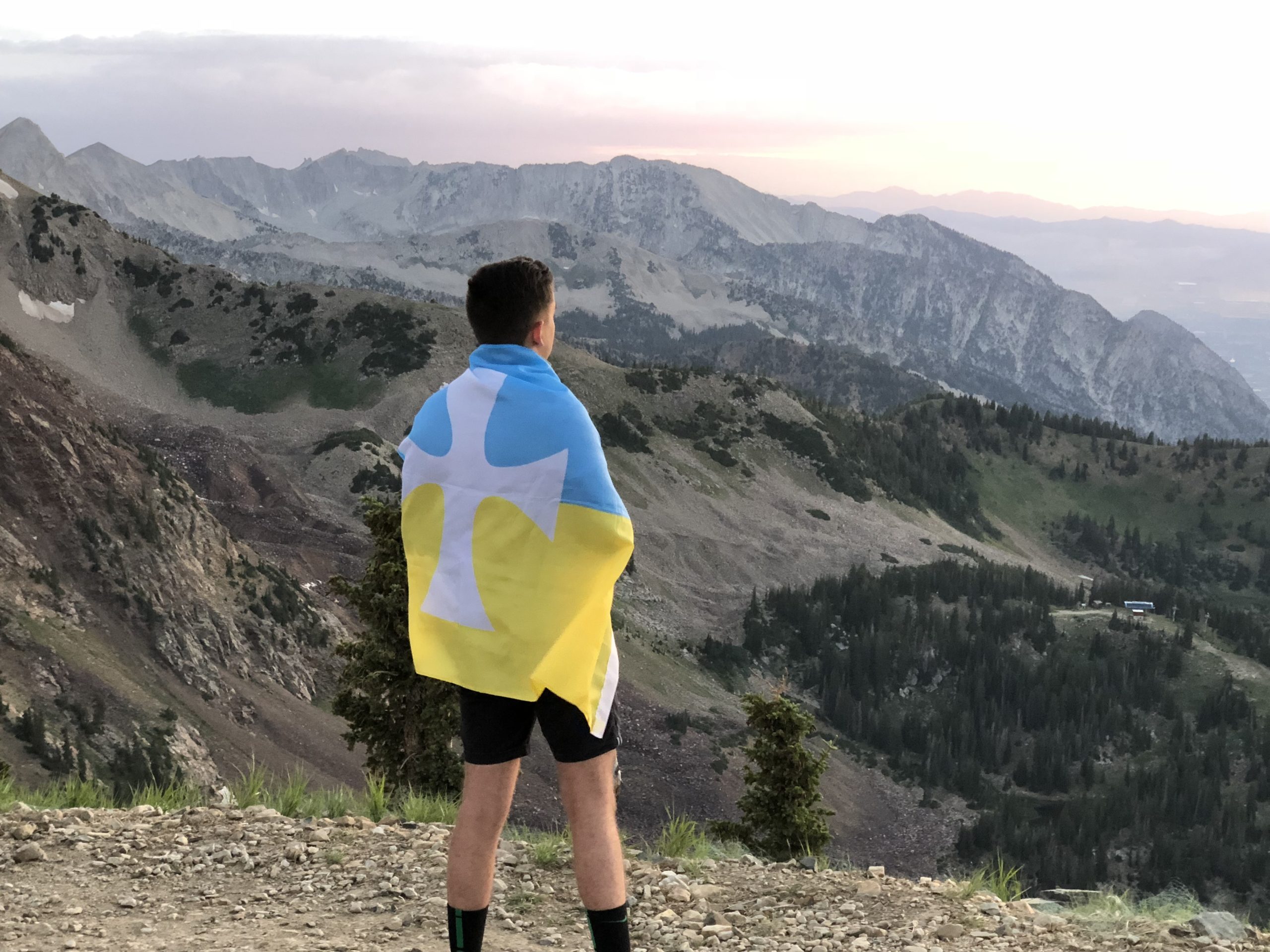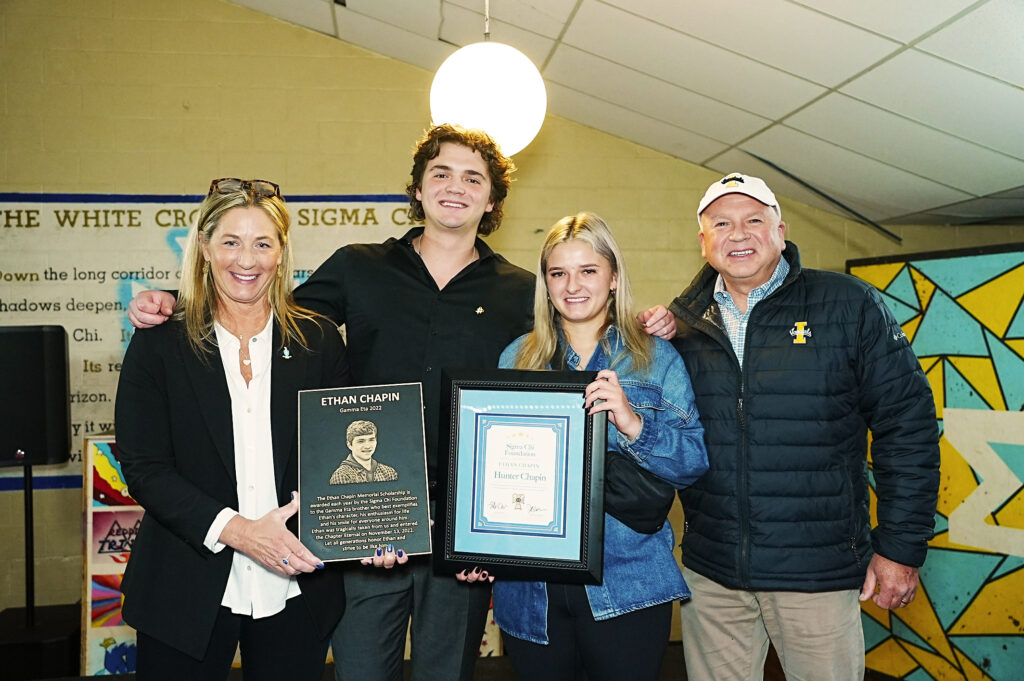 OCT. 25, 2023 | MOSCOW, IDAHO – Sigma Chi brother Hunter Chapin, IDAHO 2025, the triplet brother of the late Ethan Chapin, IDAHO 2025, who was among four University of Idaho students slain nearly a year ago, was awarded the inaugural Ethan Chapin Memorial Scholarship from the Sigma Chi Foundation during a  scholarship dinner at the local Fraternity chapter house on Wednesday, Oct. 25.
A bronze plaque honoring Ethan and this scholarship was unveiled inside the chapter house so that future generations will know who he was as a person and brother.
"I am honored to be receiving the first Ethan Chapin Memorial Scholarship. It makes me feel so happy to see that Sigma Chis around the world honor and care for the undergraduates," said Hunter. "We are very fortunate to be able to keep Ethan's legacy through this scholarship for the rest of the Gamma Eta chapter's days."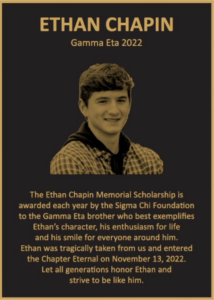 Ethan's parents, Stacy and Jim Chapin, also attended the scholarship dinner. Maizie Chapin, Ethan and Hunter's triplet sister who also is the Idaho chapter's sweetheart, helped present the award. She is a member of the Kappa Alpha Theta women's fraternity chapter at the University of Idaho and was among the first donors to the fund that honors the Idaho Sigma Chi "who best exemplifies Ethan's character, his enthusiasm for life and his smile for everyone around him." Maizie used funds from Ethan's checking account to help start the scholarship, which reached its goal of $125,000 and has since re-opened due to donor requests. The Chapin family members were the largest donors to the fund, which inspired hundreds of gifts from people as far away as New Zealand and Europe who were struck by the tragedy. Hunter receives $5,000 toward his university tuition.
"My heart goes out to Hunter, his wonderful family and the entire Sigma Chi chapter at UI," said Sigma Chi Grand Consul (International President) Bob Wilson, FORT HAYS 1981. "These fine young men showed true dignity and grace during this difficult year. We are here for them."
"I can't think of a more deserving and appropriate first recipient of this scholarship than Brother Hunter," said Sigma Chi Foundation President and General Counsel John Price, OKLAHOMA STATE 1991. "Our entire Fraternity was profoundly saddened by this senseless loss of Ethan and the three other students. But with this inaugural award, we are creating a positive act in the wake of this unspeakable tragedy."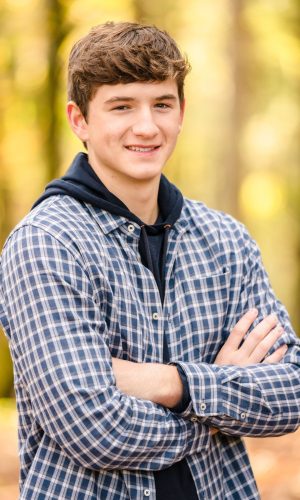 Also honored at the dinner was 2022 to 2023 chapter Consul (President) Reed Ofsthun, IDAHO 2024, who showed tremendous leadership in navigating the crisis despite deep emotions and the glaring public spotlight. The North American Interfraternity Conference in June recognized Ofsthun with its Undergraduate Award of Distinction for his leadership following the tragedy.
Brother Ofsthun also earned the Sigma Chi Foundation's $10,000 Founder Isaac M. Jordan Scholarship in memory of the late John Thumel, NORTHWESTERN 2015. It is the Foundation's premiere annual scholarship that it awards to undergraduate members.
"I am incredibly grateful for this very generous scholarship from the Sigma Chi Foundation," Ofsthun said. "It helps bring this challenging year to a close, and yet all the positive support underscores what a vibrant and caring Fraternity we have."
Also taken from us along with Ethan were Idaho students Xana Kernodle, Madison Mogen and Kaylee Goncalves. Leaders of the Sigma Chi International Fraternity grieve for them and hold their families, sorority sisters and friends in their hearts.
"It was breathtaking to see hundreds of people from across the hemisphere immediately step up to support the Ethan Chapin scholarship as a way to make a statement of goodness and love," said Significant Sig Jeff Burnside, WASHINGTON STATE 1980, Sigma Chi Foundation Director of Development for the Northwest Region, who led the fundraising effort for the Chapin scholarship campaign. "The Sigma Chi International Fraternity and its many thousands of alumni will always be there for our young brothers whenever they need strong arms around them."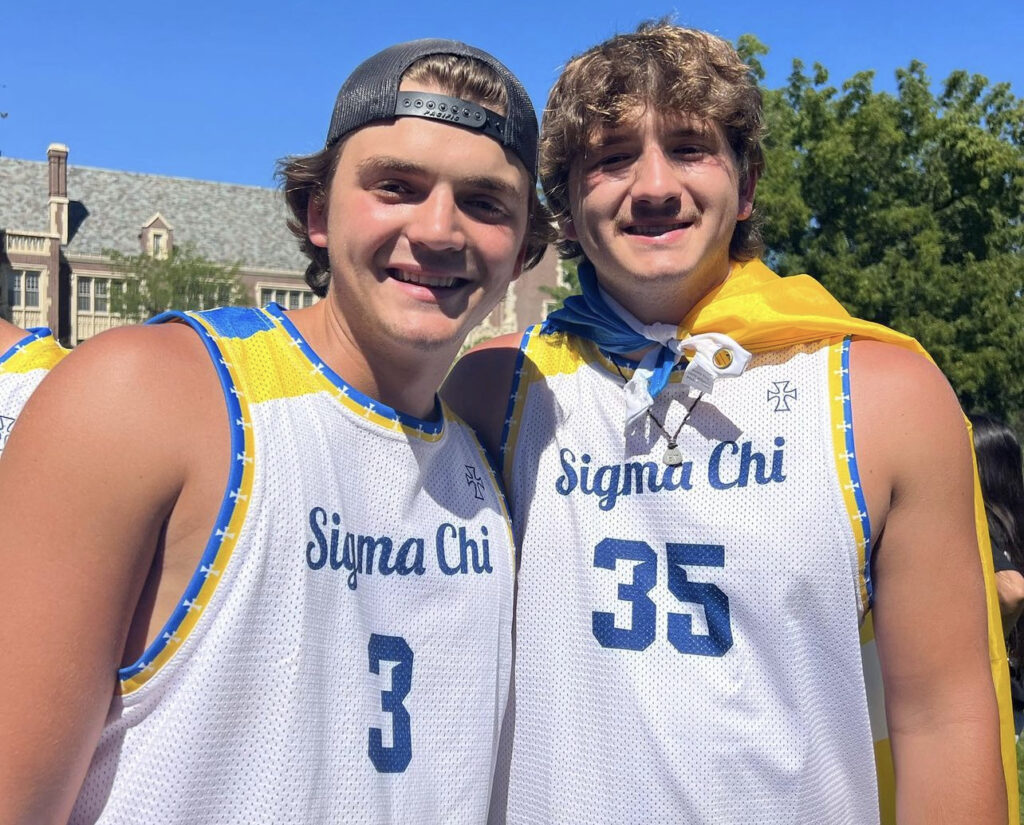 Because the scholarship is endowed, it will grant $5,000 to a deserving Idaho chapter member each year in perpetuity. If additional funds come in, that amount will increase accordingly every year, and 100% of the donations go toward the scholarship.
For more information on the Ethan Chapin Memorial Scholarship Fund, including how to make a tax-deductible gift, please visit sigmachi.org/ethan.
ABOUT SIGMA CHI INTERNATIONAL FRATERNITY: Sigma Chi is one of the largest collegiate fraternities, with undergraduate chapters at 230 universities and colleges and over 360,000 all-time members. Sigma Chi provides a welcoming environment for young men of different temperaments, talents and convictions to enjoy a unique lifelong bond beyond college. Through world-class leadership training, extensive mentoring programs and a strong focus on academic achievement, Sigma Chi sets itself apart as the preeminent collegiate leadership development organization, challenging its members to live by its core values and exemplify Character-in-Action™ in every aspect of their lives and the lives of others. 
ABOUT THE SIGMA CHI FOUNDATION: Founded in 1939, the Sigma Chi Foundation is a charitable and educational tax-exempt organization, separate and independent from Sigma Chi Fraternity, whose express purpose is to secure financial resources and provide faithful stewardship in support of Sigma Chi. Through Sigma Chi's Transformational Leader program and its legacy programming, such as the Krach Transformational Leaders Workshop and the Horizons Huntsman Leadership Summit, the Sigma Chi Foundation is preparing our young men to be the values-centered leaders of tomorrow. Learn more about the Sigma Chi Foundation at sigmachi.org/foundation.
Media Contact:
Jeff Burnside, WASHINGTON STATE 1980
Sigma Chi Foundation Director of Development
jeff.burnside@sigmachi.org | (206) 512-6544