Sigma Chi's Preparation for Brotherhood pledge education program, built in partnership with eLearning Brothers, a leader in immersive custom e-learning, received a Brandon Hall Group Gold Award for excellence in the Talent Acquisition category.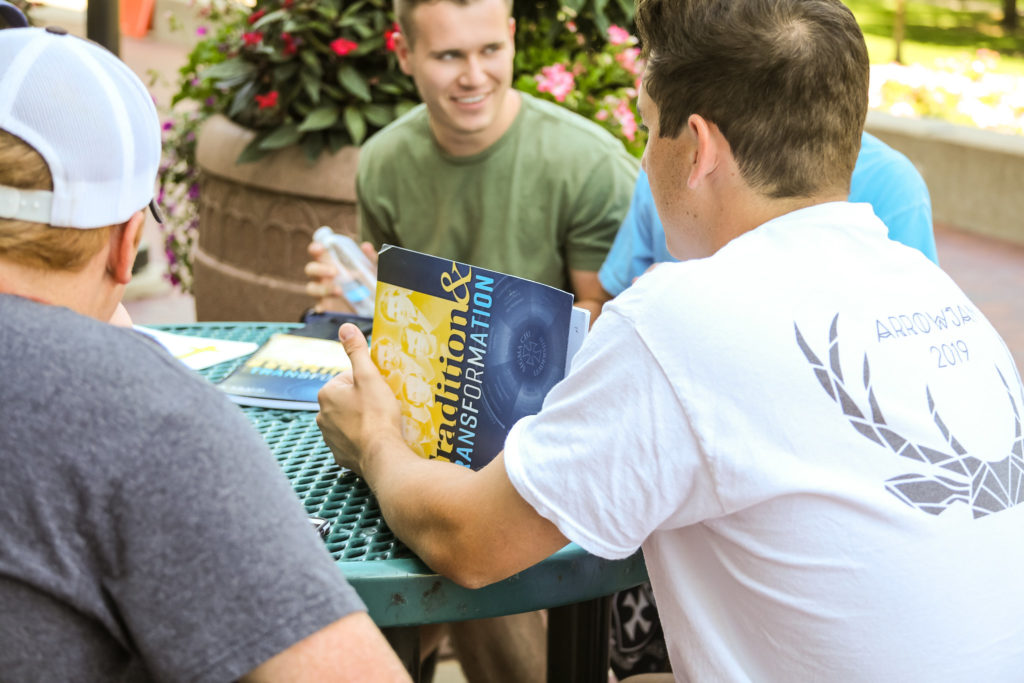 Focusing on pledge education and retention with a series of interactive online learning modules, Preparation for Brotherhood (P4B) is a five-week program engaging potential new members with Sigma Chi's history, values, ideals and programs in preparation for initiation into the organization.

The Brandon Hall award is the third honor bestowed upon the program since moving to a five-week format in fall 2018. P4B previously received the 2018 Laurel Wreath Award from the North American Interfraternity Conference (NIC) as well as a 2018 Horizons Interactive Awards Gold Award for Training/E-Learning.

"For the Jordan Initiative Committee, the Fraternity's Executive Committee, the Sigma Chi Foundation's Board of Governors and the Sigma Chi Leadership Institute, this collaborative effort of developing, executing and supporting this integral program continues to yield transformational results, most notably, through multiple awards, but most importantly, through the values-based development of our members," said Sigma Chi Leadership Institute executive director Jim Cogdal, BRADLEY 2003.

Since the implementation of Preparation for Brotherhood during the 2015 to 2016 school year, resulting program data points to higher pledge retention rates each year, an overall increase in pledge class GPA each year and an increase in leadership development and involvement among members. Additionally, chapters that implement Preparation for Brotherhood perfectly are 80 percent less likely to experience an allegation of hazing.

"The Sigma Chi Fraternity is leading the way in membership development, and specifically in creating student buy-in for this initiative," said Ryan Powell, director of Greek-letter life at Auburn University. "The Fraternity is investing in their student leadership development beginning with the first day of the Preparation for Brotherhood program, and this is carrying forward into their men's development over time. I believe that the P4B program is one of the most complete [pledge education] programs in the fraternal world."

Award entries were evaluated by a panel of independent senior industry experts, Brandon Hall Group analysts and executives based upon the following criteria: fit the need, design of the program, functionality, innovation and overall measurable benefits.

"Brandon Hall Group Excellence Awards Program has recognized leading organizations for the past twenty-plus years for the latest trends in human capital management," said Rachel Cooke, Brandon Hall Group COO and leader of the HCM Excellence Awards Program. "The initiatives that were honored are not only innovative but fit the unique needs of the business and create truly remarkable success stories."

For more information about the Preparation for Brotherhood program, contact the Sigma Chi Leadership Institute at (847) 425-4425 or leadership.programs@sigmachi.org.
———
Sigma Chi is one of the largest fraternities with undergraduate chapters at 237 universities and colleges and more than 250,000 alumni members. Sigma Chi provides a welcoming environment for young men of different temperaments, talents and convictions to enjoy a unique lifelong bond that extends far beyond college. Through world-class leadership training, extensive mentoring programs, and a strong focus on academic achievement, Sigma Chi sets itself apart as the preeminent collegiate leadership development organization, challenging its members to live by its core values and exemplify character-in-action™ in every aspect of their lives, and the lives of others.