On May 26, 2020, the Illinois Board of Higher Education's Private Business and Vocational Schools Division approved the Sigma Chi Leadership Institute's application to become an officially licensed educational institution.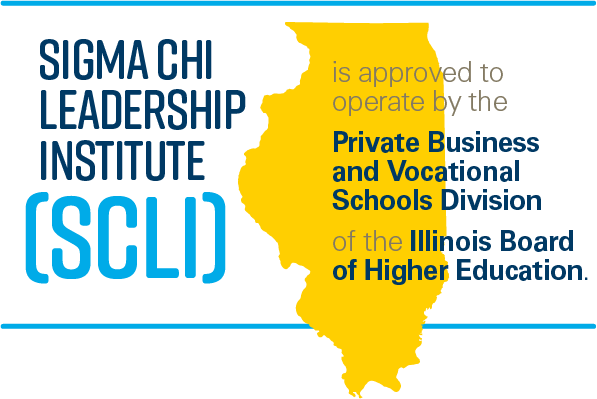 This milestone will make the Sigma Chi Fraternity the first Greek-letter organization to offer its own licensed education to its members for the development of Transformational Leadership.

"This provides us a unique value differentiator that separates Sigma Chi from the rest," says 71st Grand Consul Steven Schuyler, ARIZONA 1979. "This is an example of Sigma Chi's continued thought leadership and a demonstration of progressive thinking on which only Sigma Chi can execute. This achievement came years ahead of our initial schedule and months ahead of our latest expectations."

As part of the initial approval, five certificates have been approved for SCLI deployment to Sigma Chi members beginning as early as this fall: the overall Transformational Leadership Certificate, the Foundational Leadership Certificate, the Authentic Leadership Certificate, the Values-Based Leadership Certificate and the Distance Leadership Certificate. For more information on the Illinois Board of Higher Education or SCLI's offerings, please click on the links below!