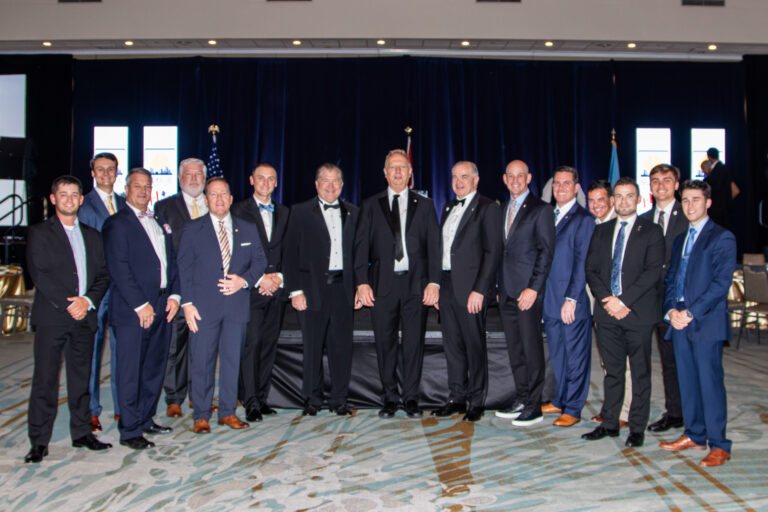 JUNE 23, 2023 | TORONTO — New members of the Executive Committee of Sigma Chi International Fraternity were elected June 23 during the 84th Grand Chapter held in Toronto, Canada. The Executive Committee is the governing body of Sigma Chi whose members serve two-year terms except for the undergraduate representatives, who each serve one year.
New Executive Committee members are:
Grand Consul:
Order of Constantine Sig Bob Wilson, FORT HAYS 1981
Immediate Past Grand Consul:
Order of Constantine Sig Tim Sanderson, WESTERN 1985
Grand Pro Consul:
Order of Constantine Sig Ryan Temby, RUTGERS 1990
Grand Quaestor:
Order of Constantine Sig Dan Shaver, TEXAS TECH 1993
Alumnus Member-at-Large:
Order of Constantine Sig Andrew Crossan, WESTERN ILLINOIS 1995
Grand Trustee Representative:
Kelly Park, TEXAS A&M-KINGSVILLE 1988
Grand Praetor Representatives:

Asher Kalef, CAL. STATE-SAN BERNARDINO 2011, and Order of Constantine Sig Steve Kotz, ROCHESTER 1981
Undergraduate Representatives:
Ethan Parker, TROY 2024, and JOSEPH GASSENSMITH, ball state 2024
International Balfour Award Recipients:
Jared Kuykendall, OKLAHOMA STATE 2021, and Grant Franko, R.I.T. 2022
In addition to the Executive Committee elections, Order of Constantine Sigs Jim Holcomb, CAL. STATE-SACRAMENTO 1994, and Dr. Michael Codina, CALIFORNIA-SAN DIEGO 1993, were reelected to the offices of Grand Tribune and Grand Historian, respectively.